Hand made footstools
Herringbone Interiors supplies hand made footstools using solid wood bases and hardwood legs in a variety of styles, with top quality fabrics from local suppliers.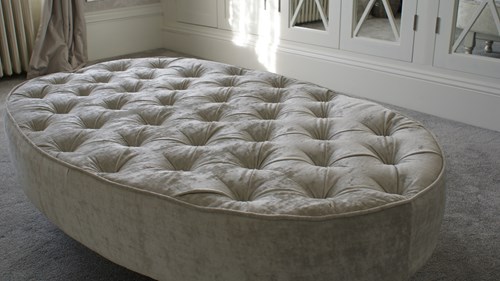 For footstools in Huddersfield, Mirfield, Halifax, Brighouse and Wakefield Herringbone offers one of the widest range of styles, sizes and finishes all at competitive prices.
We supply small footstools, large footstools, ottomans with storage, modern footstools, traditional footstools, and even our very large footstools. The image is the largest of our footstools at over 1.5 metres in length.